Welcome Seeker!
Our SEEL Directors and Staff are glad that you are interested in learning about our nine month retreat experience. We offer a 'personal retreat in a communal setting' meaning that each person will encounter God and Jesus in their own way while receiving spiritual direction and support from their director and entire SEEL community.
SEEL is not a lecture series or an academic course on the Spiritual Exercises. There are no texts or books required. All that is needed is an openness to explore where God is in your life and a willingness to grow in a deeper understanding of how God is leading you into spiritual freedom.
This retreat is best suited for those who have some experience and a desire to deepen their prayer life, enjoy the companionship of sharing their spiritual journey with others, and who feel called and committed to deepening their personal faith which galvanizes them to be people of peace, justice and love.
We hope that you will join us on an amazing spirit-filled journey!
Lisa Dennison, Executive Director
Joy Drovdahl, Seattle Lead Director
Cindy Reed, Tacoma Lead Director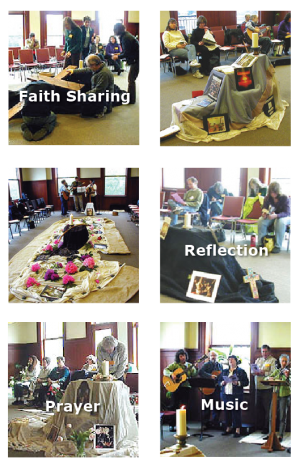 What is the retreat commitment?
We ask our retreatants to commit to the following:
Daily Prayer
Take time for daily prayer with the materials/content given during the retreat. St. Ignatius suggests that an hour is ideal and our hope is that each retreatant will strive for that ideal. Those who feel concern about which prayer form is best for them will be gently guided by the SEEL Director as there is no one 'right' way to pray.
Meeting with a SEEL Spiritual Director

Meet twice a month for approximately one hour from September through May with SEEL Spiritual director. SEEL staff will match you with one of our spiritual directors using information from your application and your faith autobiography.
Monthly Retreat Mornings
Attend the monthly retreat mornings in Tacoma or Seattle depending on which site suits you best. SEEL retreat mornings include several presentations, quiet prayer time and small faith-sharing group time. While your attendance is very important to help ground you in the Spiritual Exercises, if you must miss a Saturday retreat day it does not disqualify you from participating.
What is the Retreat Fee for SEEL?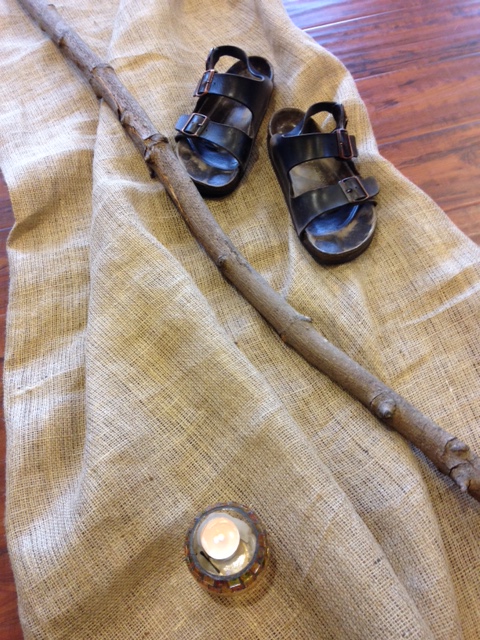 We operate on a "fair share" pledge system. Some are able to give more, some less. We trust that if each of you faithfully considers your pledge offering, there will be enough for all. Each retreatant is asked to make a good faith offering, to be paid over the course of the retreat year. The subsidized cost of $1500 includes payment for your spiritual direction sessions twice a month from the beginning of the retreat in September through May, as well as overall administration of the retreat. If you are unable to pay this amount, please indicate what you are able to pay for the retreat. If you are able to pay more than the $1500 you provide a valuable contribution to SEEL that makes it possible for us to accept all qualified applicants.
If you feel called to participate in the retreat at this time and your application is accepted, we want you to be with us regardless of your financial circumstances. Prayerfully discern the amount you are able to pay in ten equal payments.
Frequently Asked Questions
For further information, contact our office at: 206-721-3518 or email: info@seelpugetsound.org
When and Where Does SEEL Meet?
SEEL involves nine sessions at the location of your choice:  St. Joseph Church in Seattle or St. Leo Church in Tacoma. Since attendance at the monthly sessions is critical to participation in this retreat, interested persons should mark their calendars now.
The following are dates for both Seattle and Tacoma sessions.  Please note that retreats typically run from 9:15 am to 12:15 pm.
Saturday Retreat Days for 2017-18 (tentative)
2017

September 23

October 21

November 18

December 16
2018

January 20

February 24

March 24

April 21

May 12