The Spiritual Exercises in Everyday Life (SEEL) invites us into an intimate relationship with God, enabling us to integrate prayer into our daily lives,infusing us with a prophetic spirit, and impelling us to work for a world that breathes

peace, justice, and love.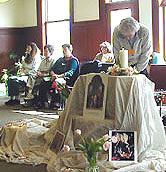 Spiritual Exercises
The Spiritual Exercises arose out of the life experience of Saint Ignatius Loyola, who created an everyday adaptation of the Exercises, often referred to as the 19th Annotation, which would be extended over a period of eight to nine months. SEEL of Puget Sound offers this experience.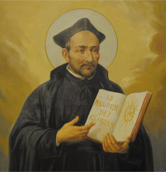 Saint Ignatius Loyola
Ignatius of Loyola was a Spanish knight from a local Basque noble family, hermit, priest since 1537, and theologian, who founded the Society of Jesus (Jesuits) and, on 19 April 1541, became its first Superior General.[2] Ignatius emerged as a religious leader during the Counter-Reformation.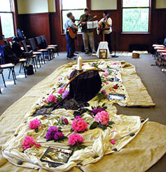 SEEL Retreats
SEEL Retreats consist of nine monthly retreat mornings and include several presentations, quiet prayer time and small faith-sharing group time. Your attendance is very important to help ground you in the Spiritual Exercises and receive support in your individual spiritual journey.